DNR vs Full code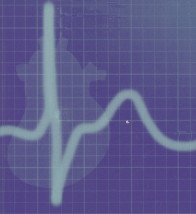 As a doctor I have seen many times terminally ill patients decide between them. For the people who is not familiar with those terms, DNR means Do Not Resucitate and Full Code means that a full ACLS (Advanced Cardiac Life Support) protocol has to be started in the event of cardiorrespiratory arrest. It is a complex topic because it involves the patient's beliefs, his or her idea of his or her own death and the interaction with the family. As doctors, we cannot decide for a patient, however, we have to provide honest information with respect to overall prognosis and likelihood of brain functionality after a "code". Furthermore, we can advise the patient what is best for them. The final decision is made by the patient or the family.
One of the most rewarding experiences as a physician is to see that the terminally ill patient has understood the process of his or her terminal disease, has grasped the concept of irreversibility and has opted to be a DNR. It means that there has been a healthy and open communication with the health care providers and it ensures a peaceful death. On the other hand, one of the most difficult scenarios for a doctor is the case of a terminally ill patient who, in an attempt to remain attached to life, requests that "everything has to be done to remain alive". This usually means poor patient-physician relationships in the past associated to deep distrust in the health system. Many times the result of this is a violent death during an ACLS protocol or an artificially prolongued life in an intensive care unit.
My point is...if you are a doctor, talk with your patients, be honest and give sincere advise. If you are the patient, or the family, please ask for information and try to avoid the conflicts that lead to suffering and prolongued misery.