Prisoners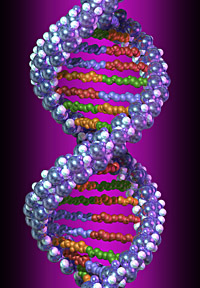 We all are prisoners. Even those who think they are free. Probably they are even more prisoners, if I can use the word as an adjective. But prisoners of what? Who is helding us hostage? The answer to that question is as simple as it is surprising: Ourselves.
And how did I arrive to that conclusion? Here it goes.
What defines ourselves in the deepest way? It is our genes. They dictate how we look like, what diseases we have or are going to have, when are going to die...As is it masterfully explained in "The Selfish Gene", they also dictate our behaviors. They explain why we feed our kids, why we love our brothers, sisters and cousins, why we tend to prefer people similar to us and to dislike what is different. Genes order us to help them reproduce, so they tell us to get resources at whatever cost. They tell the tiger to kill the zebra and they tell beggar to go and beg. They command us to protect ourselves, not for the sake of the individual, but for them to keep existing in the next generation. They use our bodies as reproductive machines and persevere after our deaths as individuals
The history of humanity, since we started to live in groups and build societies, millions of years ago is a huge fight against our genes. Every law we have, every moment of education and love, every example of tolerance towards what is different is a great NO to our captors. Every time we care for the sick, every time we express arts is a act of rebellion. They want us live in a jungle where "the survival of the fittest" is the single rule, with the purpose of building better and better reproductive machines.
What is the first duty of a prisoner? The first duty of a prisoner is to escape. Whenever we enlighten our minds, whenever we question and whenever we show altrusitic behavior we are escaping from the kidnappers. Closemindedness, intolerance, egoism, ethnocentrism are the signs of the prisoner.
Lupus est homo homini
Man is man's wolf
Plautus
Check this
site
for Latin maxims